Introduction
Kei Fu Foods Co., Ltd. was established in 2000 and was previously known as Kei Shin Foods. Starting from one owner, one employee, and a 26-ping terraced house, and it has slowly grown and expanded to its 1600-ping operational headquarters today.
In 2012, in response to the company's needs of expansion and transformation development and to penetrate the international market and attract overseas clients, Kei Shin Foods started to create its Corporate Identity System and officially changed its name to " Kei Fu Foods Co., Ltd."
"Quality and trustworthiness" are the highest guiding principles upheld by the Company internally and externally. The Company's founder, Ms. Li Yue-ying firmly believes that wealth should be achieved through trustworthiness and it is her ardent wish for the future. From localized operations to today's globalized strategic planning and from a purely retail sales operations to providing a one-stop integrated shopping service nowadays, Kei Fu Foods Co., Ltd. continues to uphold the spirit of persistence and progress while building a brand-new business system.

Brand Spirit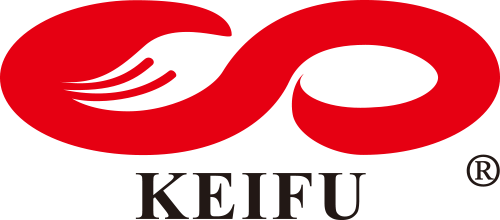 Everything starts from the symbol of "infinity" ──∞. It represents a limitless expansion of Kei Fu Foods Co., Ltd.'s food professionalism and global vision.
The images of "spoon", "fork" and "chopsticks" connected in design symbolized the coverage of the Company's operations includes both Chinese and Western food and service. It aims to offer clients with a rich array of products, boundless creativity and sustainable service. The external elliptical shape on both sides are similar to the shape of the Chinese auspicious symbol, "Ruyi," which symbolizes the honesty and integrity of Keifu's corporate culture. The Company wants to be dependable and provide its consumers with reassurance. The red color is the corporate's color, which represents passionate devotion, enthusiastic service and the hope of spreading positive and dynamic energy to its consumers.
Historical Evolution
As the Company evolved, "quality and trustworthiness" became its highest guiding principles upheld internally and externally. The Company's founder, Ms. Li Yue-ying firmly believes that wealth should be achieved through trustworthiness and it has been her ardent wish for the whole time. From a purely retail sales operations to providing a one-stop integrated shopping service and from localized operations to today's global strategic planning, Kei Fu Foods Co., Ltd. continues to uphold the spirit of persistence and progress while building a brand-new business system.
2000
Founded the "Kei Shin Foods Business"
2006
Purchased "Kaixiong Foods" (founded in 1990)
2006
Expanded the Food Ingredient Business for Exports
2007
Established "CHA NUNG FOOD & BEVERAGE CO., LTD." and CHA NUNG Exquisite Tea Beverage Chain
2012
Relaunched the corporate brand identification system and officially changed its name as "Kei Fu Foods Co., Ltd."
2013
Built the international headquarters operational building and officially relocated the company to the new address
2013
Launched a product protection office
2013
Established the Lucky Line Store
We specialize in bubble tea, brunch, manor coffee beans,
street food, instant soup, bar counter appliances, home baking, wholesale and retail.
held charity events annually
2017
Established a natural flowering and scented fruit tea factory; established a professional baking factory
One Stop Shopping Service

Sale of raw materials
strict monitoring and inspection of the origin of the raw materials, selection of raw materials, and taste concoction, etc.

Beverage baking technology teaching
professional training before opening a store, providing you with a strong set of skills so that you can be fully and adequately prepared before the store's launch.

Product development and menu creation
with 20 years of professional background in raw materials, helping you develop trending products and winning menus that combine market demands with cost concept

Equipment flow and factory planning
assist in handling the equipment configuration and the flow planning for the client's business and storage space, to produce the most efficient and practical use of business space.

Store operations assistance and support
helps you make the right manpower allocation and operations plan according to your particular store hours and your business circle characteristics.

Self-owned brand design planning
helps you plan a complete shop identification system, working with a professional design team to create your own unique brand with its own design aesthetics, making you stand out from the rest.

Human resource training and development
Assist you in training brand store managers and part-time personnel; providing them with complete professional training so that they can become professional assets of the brand.

Industry-government-university cooperation
Integrate regional agricultural products and government resources, assist the locality in developing specialty products, and plan a complete production, packaging, and sales plan.
CHA NUNG

Profile
Cha Nung Food and Beverage Co., Ltd. was established on October 11, 2007. It had opened its first store at the Dashe District in Kaohsiung City in August 2003. Today, it has nearly 60 stores in Taiwan, offering its own unique concocted beverages. It has been a popular choice all over Taiwan for more than a decade.
Brand Image
Cha Nung is a brand under Kei Fu Foods Co., Ltd. Its brand image derives from the folk culture of Taiwan's lanes and alleys – exuding an atmosphere of friendliness, hospitality, and sharing. It also brings out a natural, unconstrained and leisure lifestyle. The brand also hopes that upon smelling the aroma of its rich tea beverages, customers will be reawakened the pleasant memories they have in life.
In addition to offering only the best quality products for each consumer, the Company also hopes to promote the global tea beverage culture, starting from the precious hospitality in Taiwan. As a result, the brand of Cha Nung was relaunched in 2018 with the shaker as its main visual logo, aimed at enhancing brand recognition. The Company hopes to penetrate the international market by abandoning its old Chinese style design and recreating a new brand visual with high color saturation.
Characteristics
We adhere to the business philosophy of "natural, healthy and freshly cooked". Most of the products are made from natural agricultural products – such as the taro milk, red bean matcha latte, traditional winter melon tea, and perilla, etc. The Company also regularly uses special ingredients to launch its own uniquely concocted drinks that set the trend in the industry – such as Agar Ice jelly, Chia seeds with kumquat, and collagen series, etc. From purchase, cooking to brewing, the diversified products go through layers of monitoring. These all aim at providing consumers with the most natural and the best quality specialty beverages.
LUCKY LINE
​​​​​​​
Profile
Lucky Line Food Store was established in 2013 and specializes in all kinds of food and beverage ingredients for business use. The Company has a complete range of products as well as professional and real-time services available. Therefore, whether shopping for the family or opening a business, Lucky Line is able to satisfy all your needs.
Characteristics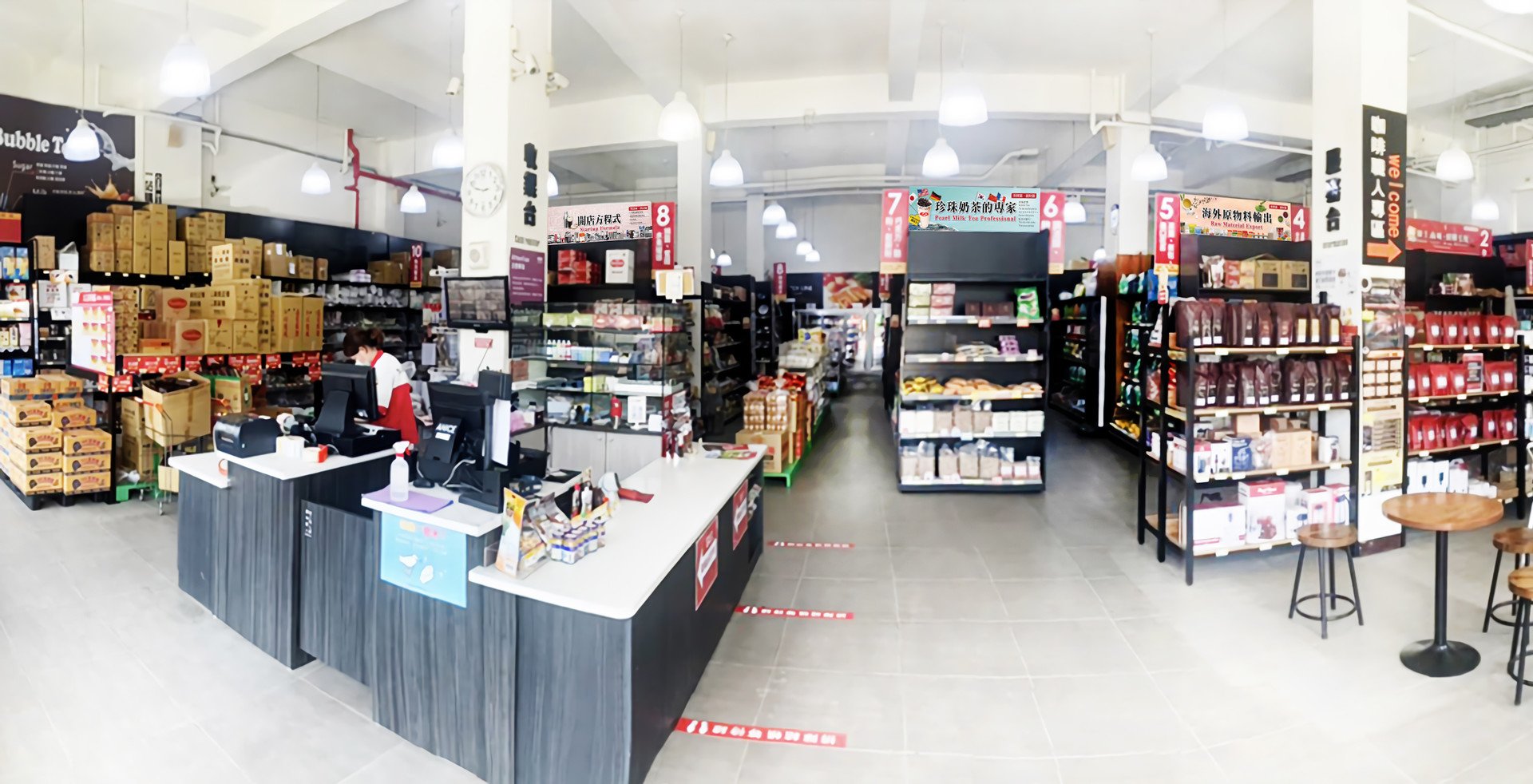 comfortable shopping space
Located at a 150-ping market space in the headquarters of Kaohsiung, the Company uses large floor-to-ceiling windows and high-rise floors to bring in natural light, with a spacious space for shopping for you to choose the things that you need.
With a spacious and bright space, simple traffic flow and convenient parking, the Company also provides a boutique cafe, a tea savoring area…etc., so that you will be able to enjoy both leisure and convenient life. Shopping no longer becomes a chore!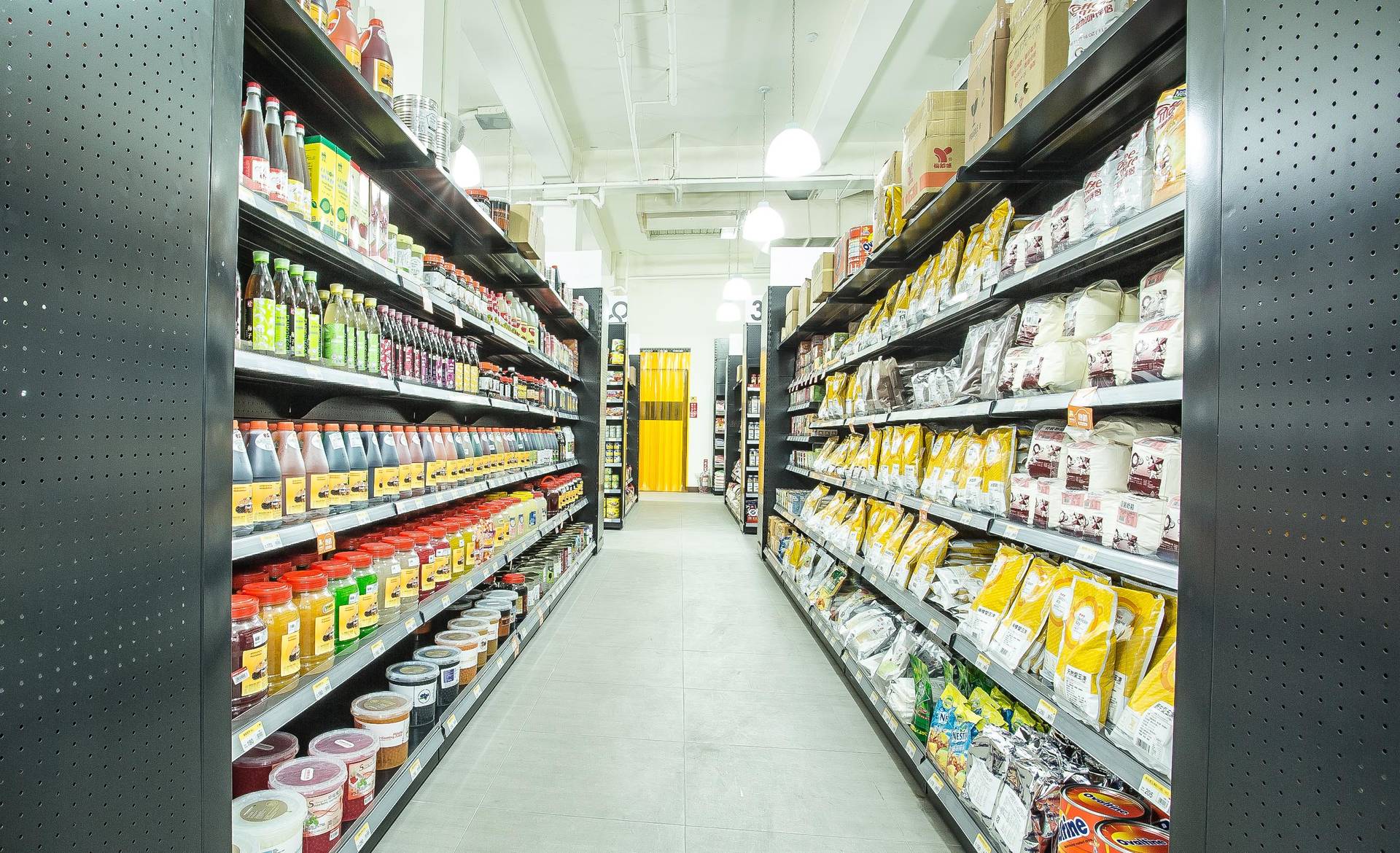 Convenient one-stop shopping environment
In addition to supplying various food ingredients for business use, including breakfast, bubble tea drinks, coffee and snacks, etc., the Company also sells various kinds of machines and equipment, tableware, utensils and other business tools. It also provides complete entrepreneurial technology consulting services, satisfying everything you need to open your store!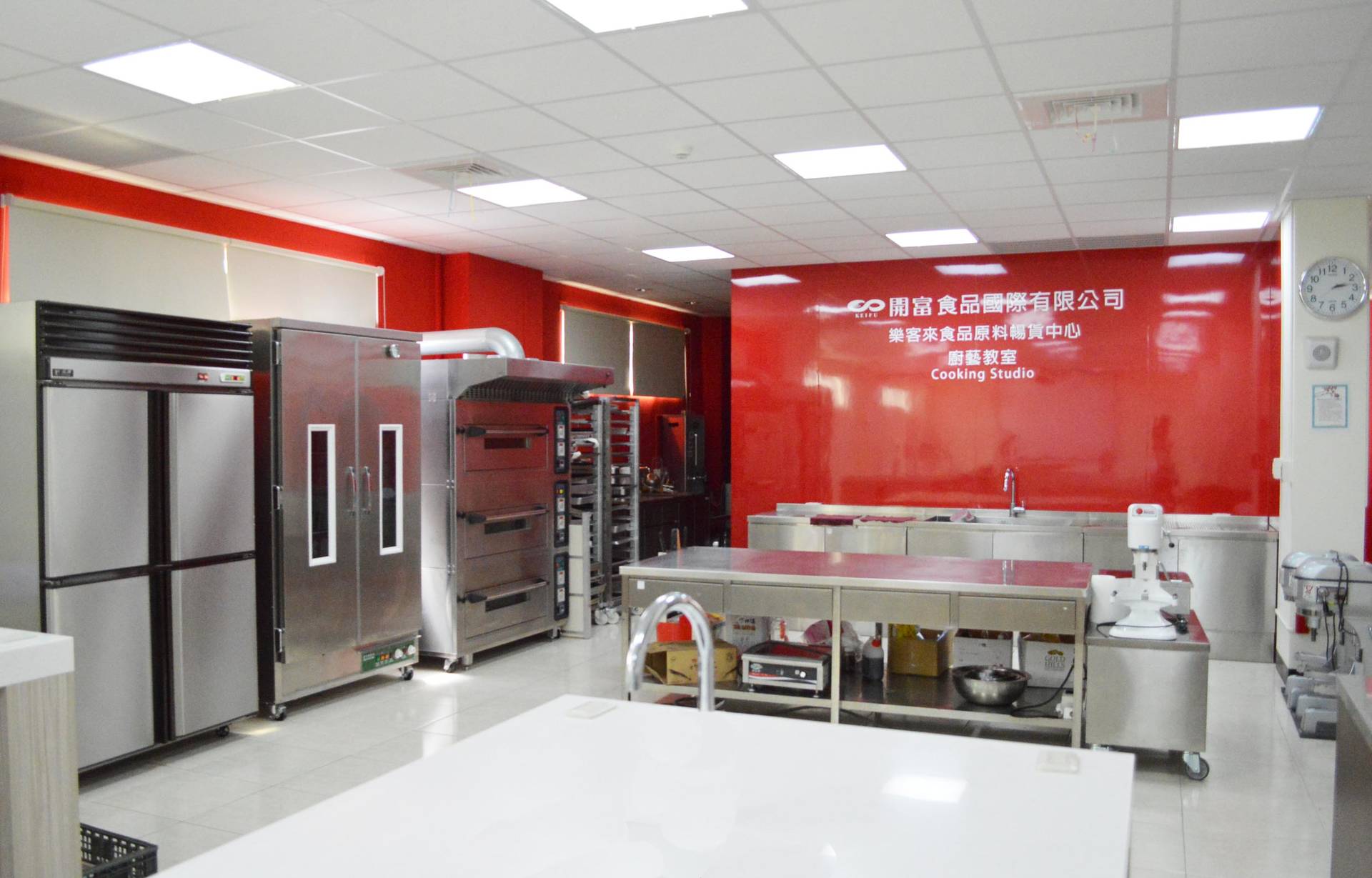 Culinary Classroom
We work with renowned teachers in the industry of baking/hand-shaken-drink/cocktail/coffee/tea making, and regularly offer a variety of single-fee courses and DIY experiences. The Company's professional courses are highly affordable, making cooking no longer an unaffordable goal!
SOPINO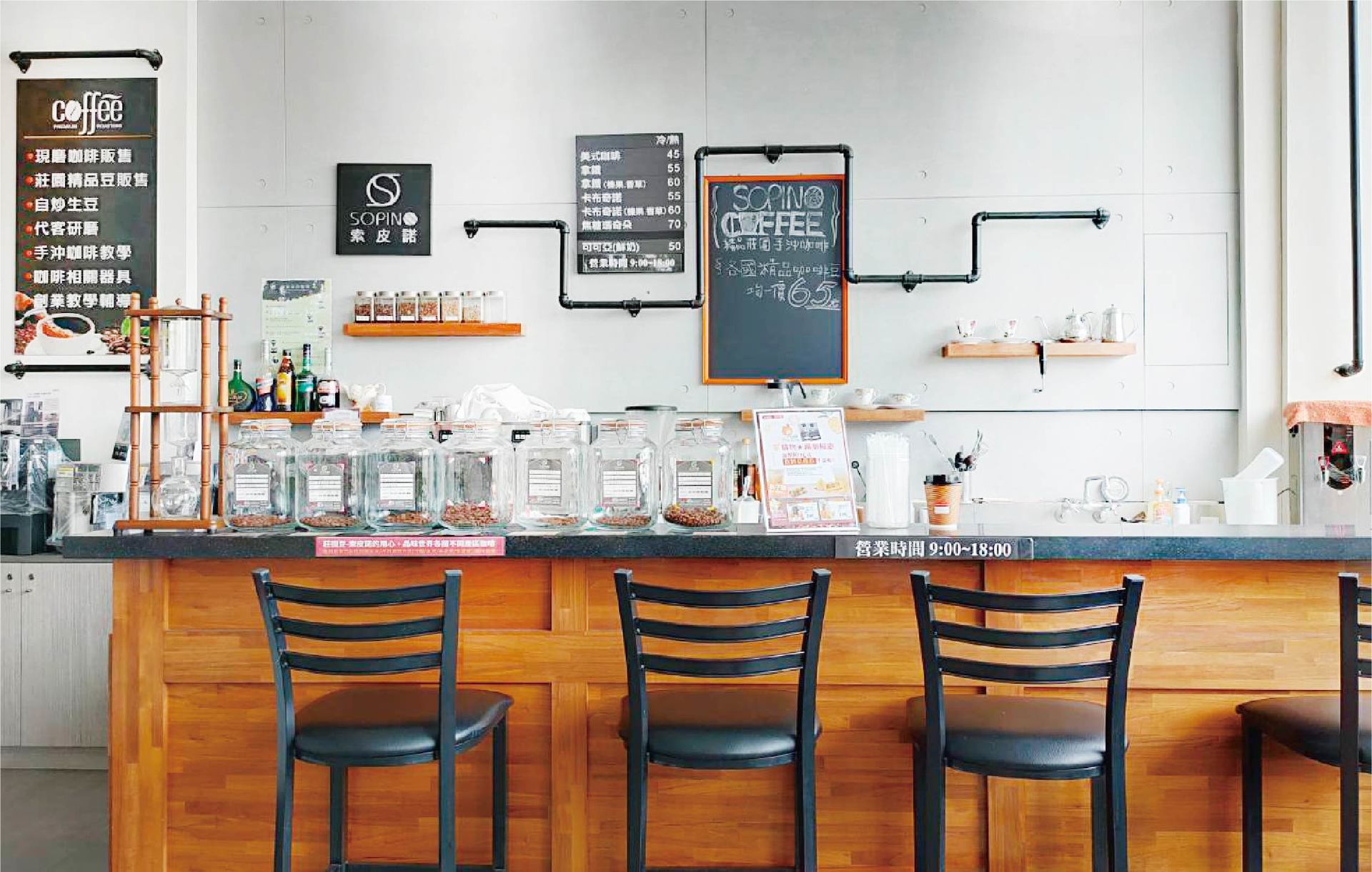 Profile
Sopino Boutique Garden Cafe is located in the Lucky Line Food Store. The team of professional coffee staff selects the best coffee beans in the different seasons and farms and uses its own baking technology to provide a variety of specialty coffee beans, on-site pour over coffee.
The store's decoration takes on a modern industrial style, and paired with your own choice of a bar area and seating area, providing clients with the simplest and the purest form of enjoyment.
Annually, under different climates, production volume, futures conditions, the Company's professional coffee team delicately selects goods and agricultural farm with large production quantity, exquisite taste, wonderful aroma, and reasonable price. It also develops and formulates its own "selected and prolific zone" coffee beans. This allows customers to taste the best coffee beans for the season at any time at the most affordable price! Since Sopino always insists that all the products on its shelf are high quality Arabica beans which are carefully selected, the Company is able to showcase the best choice of coffee beans at that particular time of the year!